Arleen and Larry's house on Quilcene Bay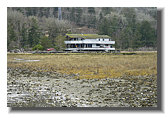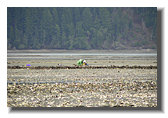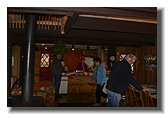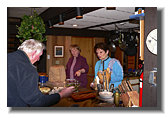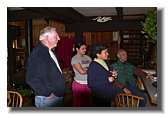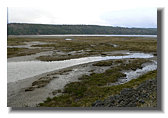 Arleen and Larry's house at the head of Quilcene Bay on Hood's Canal is very special. The house is situated right out in the tidal estuary. At high tide it is surrounded by water and waterfowl. At extreme high tide the water covers the ground to mid-porch level. Low tide recedes almost a mile south exposing a rich estuary mudflat covered in prized Quilcene oysters. In the fall coho salmon run up the creek next to the house. With the tide coming and going twice a day the view and the environment is constantly changing. Never a dull moment.

During this visit we were joined for dinner by cousin Dick Patricelli and Leah Joe. They have a nearby house (as the eagle flies) on neighboring Dabob Bay.